ClimateMaster Geothermal Heat Pumps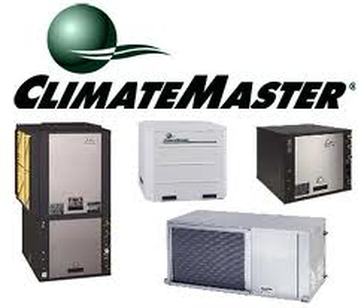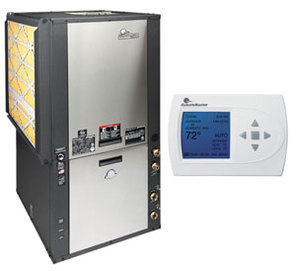 All in one package that can heat, cool and supplement your hot water. Heartland installs and services ClimateMaster brand equipment.

With more than 1 million units in American homes today and ClimateMaster leading the way, that number just keeps growing. ClimateMaster, Inc. has over 50 years of industry experience in geothermal heating and cooling and has become the world's largest manufacturer of American-made residential geothermal heating and cooling systems.




ClimateMaster's role as a domestic energy and geothermal heating and cooling leader extends back to the late 1950s when the company was first founded in Florida. ClimateMaster was later relocated to New York where it started manufacturing water loop heat pump systems, and finally moved its headquarters to Oklahoma City where it continues to thrive today. For more than 50 years, the company has been developing and producing the industry's most innovative and energy efficient heating and cooling systems.Throughout its history, ClimateMaster has continued to invest in the value of its U.S.-patented technologies, expansion of its American manufacturing facilities, growth of its national network of distributors and training of its domestic employees. Today, the company remains committed to its American Made heritage by operating a 610,000 square-foot cutting-edge plant in Oklahoma City, utilizing ISO 9001:2000 certified quality control processes, sustaining over 600 American jobs and supporting 4,000 independent dealers.


---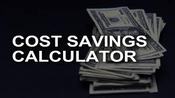 ---
Some Featured Models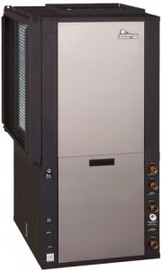 Tranquility 30 Digital (TE Model)



The Tranquility® 30 Digital Series is one of the most advanced, efficient, comfortable and environmentally friendly methods of heating and cooling available to homeowners. Its advanced design includes two-stage compressor operation, variable-speed indoor fan, vFlow™ variable water flow technology and iGate™ communicating controls.

vFlow™ internal variable water flow technology reduces water pumping power consumed by 60-80% compared to traditional external pumping modules, which can save over $100 per year in an average 2,000 square foot home. iGate™ communicating controls constantly monitor and control system operation for increased reliability and longer system life.

The variable-speed blower motor helps even out hot or cold spots in your home and eliminates the air blasts you feel with traditional heating and cooling systems assuring you of blissful comfort, enhanced energy efficiency and lower utility bills.

The Tranquility® 30 Digital qualifies for an unlimited 30% federal tax credit on the entire installation.

30 EER


---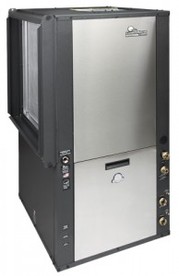 Tranquility 20 Series (TS Model)

The Tranquility® 20 Series has some of the industry's highest single-stage efficiency ratings and provides you the MOST energy savings of any single-stage space conditioning system available. The Tranquility® 20's advanced scroll compressor technology and microprocessor controls allow the Tranquility® 20 to operate at the most efficient level for all weather conditions. The system is engineered for quiet, efficient operation and comes in multiple capacities and both horizontal and vertical configurations. The Tranquility® 20 assures you of blissful comfort, maximum efficiency, superior dehumidification, and lower utility bills.

20EER
---