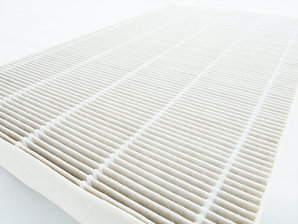 Shopping for air filters can seem complicated and there are way too many options to choose from. So, what is the deal with air filters?

There are 3 rating systems in place for the air filter market, all created by different companies. The 3 options available are, MPR, FPR and MERV.

FPR is a rating that Home Depot created , MPR is a rating that 3M filter company designed and MERV comes from the American Society of Heating, Refrigeration and Air Conditioning Engineers.

MERV Rating (Minimum Efficiency Reporting Value): This is the rating that professionals in hvac industry use. MERV rating measures the filters ability to capture medium to large particles between 1 and 10 microns.

MPR Rating (Micro-Particle Performance Rating): 3M Filtrete brand came up with their own rating system to stand out from the other filter companies. The MPR rating measures on a smaller scale of the ability to capture sub-micron particles between 0.3 and 1.0 micron.

FPR Rating (Filter Performance Rating): This rating is used by Home Depot and used by Honeywell and Rheem filters sold through the store.

Honestly I think the air filter industry needs to go back to the professionals in the hvac market who know how air filters work and know how your system works. The MPR and FPR to me, are gimmicky and have a way of being misleading. Home Depot will not sell an air filter that has a MERV rating, the rating designed by the engineer professionals in the hvac industry.

Without the MERV number, comparing prices and quality of different air filters gets confusing and misleading.

I recommend never to use a fiberglass, 30 day air filter. Go with a MERV 8 if there are no allergy sufferers and use a MERV 11 for allergies. Anything above a MERV 11 in a 1" air filter will probably be too restrictive and cause heating or cooling issues. There are great filtration systems made by Aprilaire that are specially designed to not be restrictive with high MERV ratings.

Discuss all your indoor air quality needs with an indoor air expert from Heartland Heating & Cooling at 614.450.COOL. Our online filter store offers filters recommended in our industry for your system.